A Digital Nomad's Guide to South Africa
Are you a digital nomad looking to visit South Africa? Here's how to head off the beaten track to make your stay extraordinary.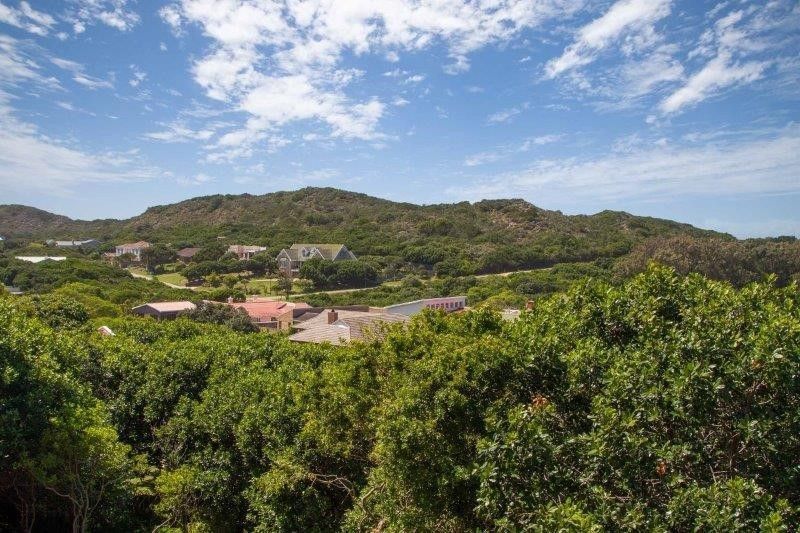 There are so many reasons to travel. Visiting new horizons expands your mindset, offering glimpses into diverse cultures and unique ways of living. And with businesses sustaining remote working policies even mid-post-pandemic, travel opportunities are increasingly viable for those interested in the digital nomad lifestyle.
In most countries, borders have opened up, and tourism is back on track. It's no longer a matter of if you go—but where. That decision-making process comes down to research, and we're here to help you do it.
When choosing the best destination for digital nomads, the country in question should:
Be welcoming to ex-pats,
Have a good quality of life,
Be affordable,
Boast good infrastructure, and
Have reliable internet.
According to the Nomad List, South Africa's 'mother city' has it all. This interactive site, where digital nomads rate countries according to cost, internet speed, safety, and fun, has Cape Town teetering between the third and sixth best locations for remote working.
But, for travellers visiting South Africa, it's not just Cape Town that ticks all the right boxes—there are plenty of digital nomad hotspots scattered throughout the country.
If you're thinking about choosing South Africa as your next remote working destination, this post covers everything you need to know.
Why South Africa is perfect for digital nomads
Travelling while we emerge from a global pandemic can seem complicated. Luckily, South Africans are accommodating and friendly, making it one of the best countries for digital nomads to visit. Let's unpack some of the reasons why this country is so well-equipped to cater for the nomadic lifestyle.
Accessibility
To make long stays in the country that much easier, the government has plans to release a new digital nomad visa for South Africa. Soon, you'll be able to apply for your South African digital nomad visa online. You'll just need to submit the following:
Proof of your salary
Your medical aid
Proof of your accommodation
2. Reliable services
As a digital nomad looking for a place to do remote work, you'll need access to services. Upon arrival, many newcomers to South Africa are surprised at how developed the country is. With an eclectic mix of third and first world elements, it's the seventh most developed country in Africa.
You can stay in places surrounded by natural landscapes or in the hustle and bustle of the city. Either way, you're sure to have access to the internet, transport, electricity, clean water, and comfortable lodging. With coworking spaces and digital nomad accommodation all over the country, you can get into the heart of nature and still have all your lifestyle and remote-working needs covered.
3. Low cost of living
South Africa's major cities offer state-of-the-art museums, art galleries, plenty of restaurants, and sobering historical landmarks. They're also multicultural, making your stay fresh and exciting. Compared to the UK, US, and parts of Europe, the cost of living in South Africa is quite low. According to the Nomad List, the average cost of living in South Africa is approximately €1,980 per month.
4. Community
South Africa is a friendly country and there are many travel and nomad communities. Visit our friends on Facebook at Successful Digital Nomads or search Meetup.com for your interests to find like-minded people to chat to.
We're coming to South Africa! Now, where do we stay?
Nestled between the Atlantic and Indian oceans, South Africa's environment boasts stunning scenery and ample variety. With 11 official languages, South Africa is one of the most diverse countries in the world, meaning locals are generally welcoming to international travellers.
The country's most visited locations are, of course, its major cities. Cape Town, Durban, and Johannesburg offer world-class infrastructure, accommodation to suit any budget and breathtaking natural scenery. Each metropolitan hub has unique selling points, which we'll unpack in greater detail later on. Despite their benefits, these areas are incredibly busy and can overwhelm travellers who prefer a more intimate setting.
Luckily, cities aren't the only option for visitors to South Africa. There are hundreds of small towns scattered along the country's coasts, many of which are well-equipped to cater for the digital nomad lifestyle. Kenton-on-Sea, for example, is a quaint town with pristine beaches and cosy cafes—a secluded sanctuary for any traveller who prefers to wander off the beaten track.
Transport around South Africa
Public transport around South Africa isn't always reliable or safe. For long-distance travel, we recommend hiring a car. If you find yourself in a major city, you can get a taxi from the airport or download Uber on your phone. Cape Town's local buses work fine, and Johannesburg's Gautrain subway service is a viable option too.
The South African airports between established cities are also highly equipped, and flights between cities are affordable if they are booked in advance.
Safety and security in South Africa
Due to its colonial history, the wealth gap in South Africa is large, which increases petty crime and burglaries. One of the main concerns for digital nomads visiting South Africa is safety. But, like many countries, South Africa is safe if you take the necessary precautions.
To ensure your safety, do not carry around flashy items like your phone or camera in clear view, walk-in pairs, and avoid walking at night. Smaller towns like Kenton-on-Sea are safer than the larger cities like Cape Town and Johannesburg. By supporting the local economy and taking the necessary precautions, you'll reap all the rewards of living like a South African while benefitting the country at large.
When to visit South Africa
One of South Africa's many wonders is its subtropical climate. Warm, temperate conditions are moderated by the altitude of the interior plateau and the presence of the ocean, which surrounds the country on three sides.
Nonetheless, Johannesburg and the Cape are known to get cold between May and September. So, if you're looking for a summery-beach style holiday, we recommend travelling in the spring or summer.
However, since school holidays and Christmas celebrations kick off at the end of November and throughout December, you may want to avoid travelling to the coast in December specifically. If you do choose to brave the masses, you'll be met with price hikes, booked-out accommodation, and unpleasantly crowded beaches.
A winter trip is an excellent choice should you wish to stay in Durban and travel to the local nature reserves. If you want to explore Cape Town, Johannesburg, or some of South Africa's best-kept secrets (like the Eastern Cape), we recommend timing your visit in the spring or late summer. February to April or September to November are the ideal times to visit South Africa.
Best Places for Digital Nomads in South Africa
There are so many options to choose from when it comes to location. You'll stay in different cities for different reasons. Let's unpack some of the best reasons to stay in Cape Town, Durban, Johannesburg, and more low-key locations.
Cape Town
Cape Town is a must for a remote worker who wants to experience a merge between the modern and historical. The city is smack-bang in the middle of the Cape Floral Kingdom. Of the six floral kingdoms, the Cape is the richest and smallest globally, comprising the highest known concentration of plant species per square kilometre.
In addition to its plant diversity, Cape Town also plays host to some of the best coworking spaces and coffee shops in the country. Coworking spaces in Cape Town are sleek and modern, and the city is home to dozens of prime coffee shops that don't sacrifice local heritage or taste.
Some of the best coffee shops in Cape Town we recommend are:
Seed & Circus,
Stellski's,
Shift Espresso Bar,
Truth Coffee
The Ladder, and
The Blue Cafe.
Accommodation in Cape Town is slightly more expensive than in other cities in the country, but its abundant natural landmarks make up for the surge in expenses. The more built-up areas of Cape Town also have dependable service delivery, including fibre Wi-Fi, functioning grocery apps, and reliable public transport. Its local bus services are affordable and easy to use. Should you wish to travel outside of the city's boundaries, it's best to use Uber or rent a vehicle.
When to visit: The best time to visit Cape Town is between March and May or September to November. You'll miss the windy season and avoid the December crowds that'll hike up accommodation costs and crowd its natural scenery.
Durban
Durban is a coastal city that bustles on the shores of the warm Indian Ocean—making dips and surfs quite amiable and fueling a more tropical landscape than its Capetonian counterpart. Durban's culture is different too. The city's potluck population is a diverse blend of Indian, African, and Colonial-English heritage. Staying in Durban gives you access to authentic Indian cuisine, vast sugar cane fields, warm rock pools, and evergreen tropical forests.
Let's not forget the accessibility of first-world pleasures, including malls, coffee shops, and modern coworking spaces. Overall, Durban swanks blue flag beaches and ample outdoor activities, is more affordable than Cape Town and Johannesburg, and has all the necessary infrastructure to keep you on track with work deliverables.
When to visit: Much like Cape Town, we recommend avoiding a visit in December. Since Durban is tropical and its oceans are almost always warm, you can travel there all year round. However, some recommend avoiding the harsher temperatures and humidity in the summer. We advise visiting Durban in the Autumn or Winter—between April and September.
Johannesburg
If you're looking for a digital nomad hotspot in South Africa that's a little more cosmopolitan, we recommend visiting Johannesburg. This city's remote working space is booming, and it has plenty of accommodation for you to choose from.
Jo'burg, as locals warmly know it, is touted as the largest man-made forest. Perched on South Africa's plateau in the Gauteng Province, you can see trees interspersed with tall buildings for miles on a clear day. The city centre hosts regular markets and has a lively nightlife that's worth exploring.
When to visit: Johannesburg is pleasant to visit all year round, and although its winters can be dry and cold, the city rarely drops below zero. From a costs perspective, it makes sense to travel to Johannesburg in December. The weather is great, and accommodation prices are low because, as you may know by now, South Africans flock to the coast by the millions in summer.
We recommend planning your trip for Spring, from September to November, for a more festive period during which you can experience the full Jo'burg vibe. If you visit in Spring, you'll also experience the city's famous afternoon thunderstorms and see the purple jacarandas bloom prolifically throughout the city.
The Eastern Cape – a local secret
The Eastern Cape is a less popular but highly worthy area of travel. Its beaches and natural reserves are wild, untouched, uncrowded, and much more affordable. If you want to get off the beaten track and experience South African life more intimately, Kenton-on-Sea—a well-kept local secret—might be your perfect digital nomad getaway. It's also one of the cheapest places for digital nomads to stay.
Kenton-on-Sea: An off-beat alternative to Cape Town
Sitting between the Kareiga and Bushman's River, Kenton-on-Sea's natural scenes are simply unparalleled. Its blue flag beaches are some of the best in the world. They're also practically untouched, making them feel quite private.
The lagoons form a calm estuary, perfect for a cooling dip or kayak. Its waters are ideal for water skiing for the more adventurous spirit. On windy days, you can visit the quieter beaches and try your hand at windsurfing.
Kenton-on-Sea has a small village with all the necessary amenities, making it one of the best digital nomad hotspots in South Africa. It's also one of the cheapest places for digital nomads, with affordable accommodation options. Aztir House is just one of them.
Aztir is a fully-equipped digital nomad haven primed for the remote working lifestyle. It has an excellent working space with coffee equipment to suit the standards of even the most austere coffee connoisseur. The local village also has delightful cafes and artisanal restaurants for enjoyable outings.
Kenton is a short drive away from the famous Addo Elephant National Park, the booksy village of Bathurst, and enchanting forest walks. Unlike the larger cities, leisure activities and entertainment options in the Eastern Cape are generally safe, affordable, and uncrowded. Kenton-on-Sea is the perfect place for explorers looking for an authentic taste of the local experience.
With natural scenery to keep you inspired and prompts for making memories that'll last a lifetime, South Africa is well worth visiting for an extended period. Should you wish to enquire about Aztir's digital nomad accommodation in Kenton-on-Sea, reach out to us on our booking form or send us an email.