---
Coffee
Make espresso-based coffees with micro-foamed milk, filter coffee, or stove-top moka (there is also instant coffee if you want).
With a high-quality weighted tamper, a milk frothing jug, and a knock box, you won't need to go out to get your caffeine fix (but see our recommendations in Around Town if you do).
If you haven't used a manual espresso machine before but want to try it out, find our step-by-step guide here.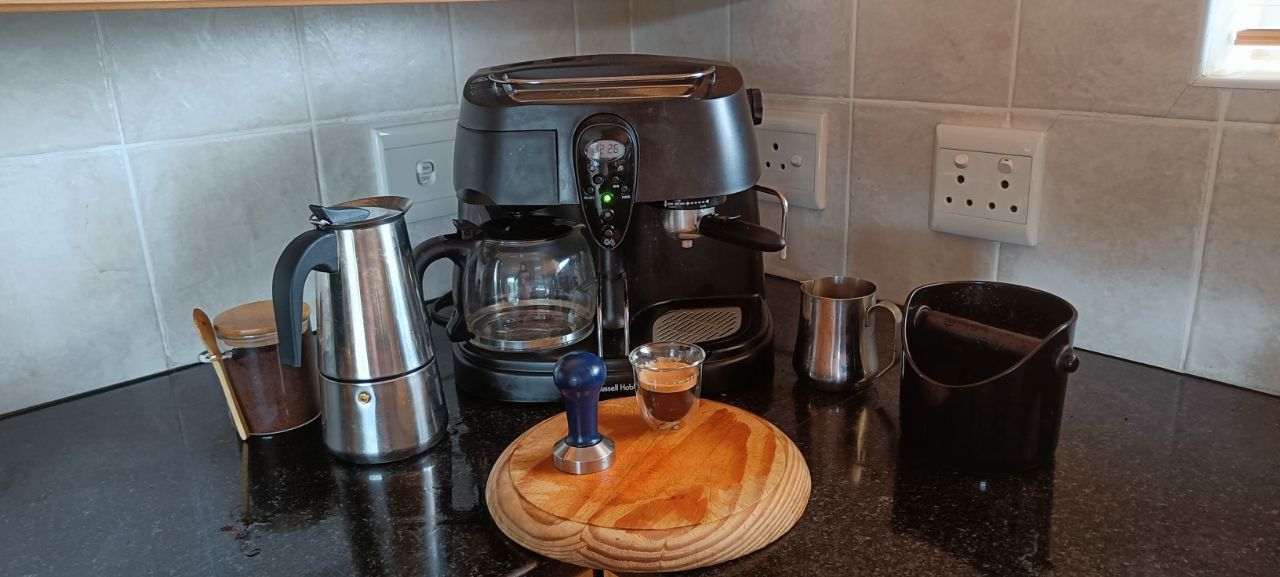 Cooking & Baking
From pots and pans to a hand mixer, a smoothie maker, hand blender, electric scale, and various baking tins, the kitchen is equipped with everything you need to cook up a storm.
There is a 4-plate gas stove and an electric oven (the perfect combination if you ask us), as well as a pantry filled with the essentials (salt & pepper, spices, olive oil, etc.).
You can't be in South Africa without having a nice braai (barbecue) on the patio, so you will also find a large gas braai as well as a Weber charcoal grill in Aztir house.

---