Best jobs for digital nomads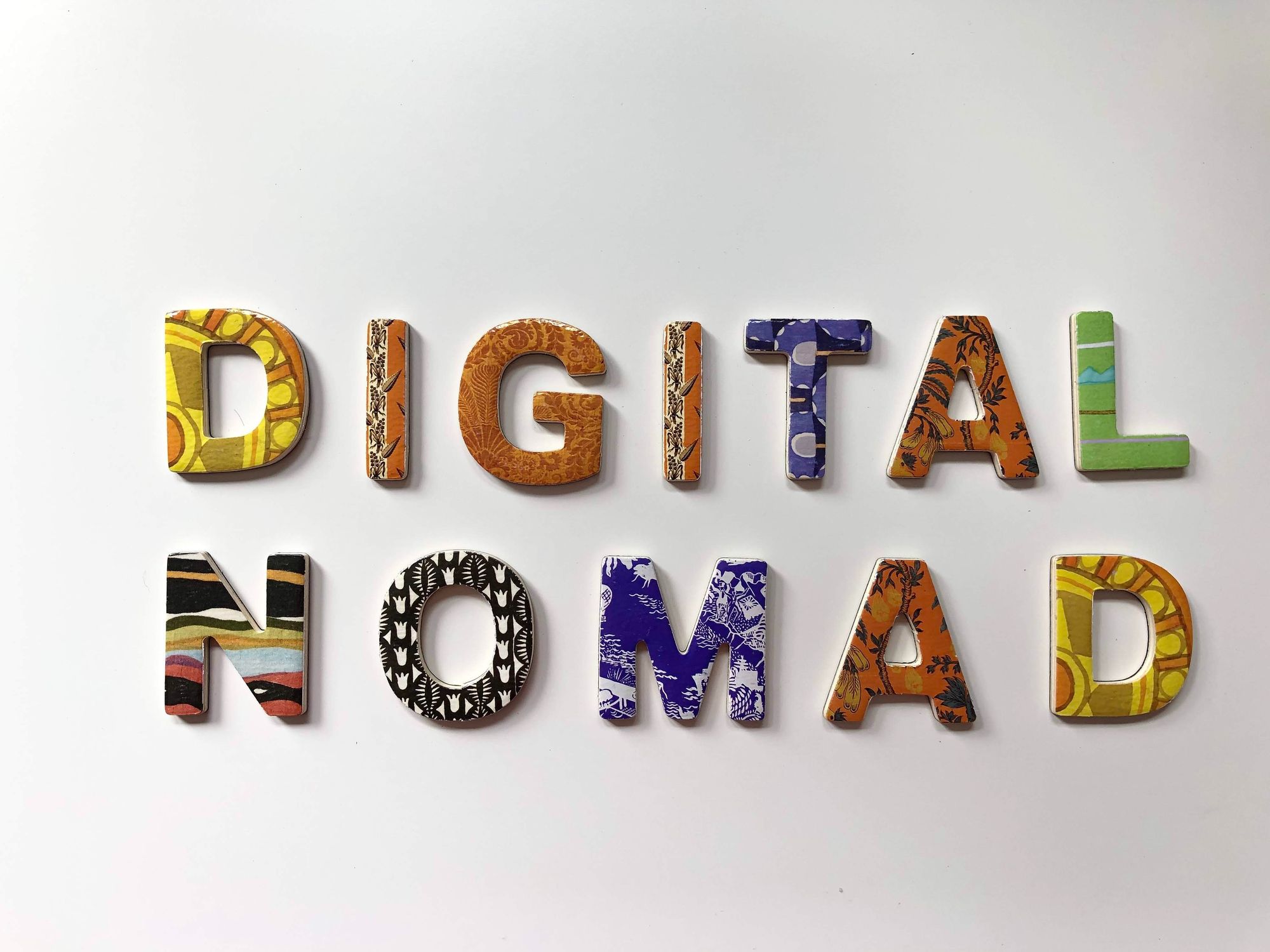 The digital nomad lifestyle is seeing a huge surge in popularity at the moment, due mostly to the fact that many employers allowed workers to continue working remotely even after the Covid-19 pandemic restrictions were lifted. Many workers realized that their work does not require them to be stuck in an office all day and as long as they had a good internet connection and access to a laptop, they could work from pretty much anywhere in the world.
Some jobs are better suited to the digital nomad lifestyle though. If you don't have to make many phone calls, don't deal with the public and don't have in person meetings with staff then your job could be done remotely.
Most nomads work as freelancers and private contractors which allows them to work with more clients and keep their own hours however, many do manage to keep a typical corporate job.
Here are a few popular occupations:
Graphic designer - Help clients design anything from pamphlets, logos and business cards to book covers, illustrations and even website designs.
Freelance web developer - Create unique websites for individual clients. Specialize in either front end development, back end development or full stack (both)
Freelance app developer - Create new and interesting apps and sell them online or work with clients to develop apps  according to their needs.
Freelance copywriter and/or content writer - Create eye catching descriptions for products in order to drive sales or create blog posts on a variety of subjects.
Digital marketing strategist - Work with clients on a freelance basis to come up with social media goals, content and email campaigns to get the word out about their business.
SEO specialist - Help clients boost their websites and articles in order to rank higher on Google searches.
Blogger - Create articles or videos about pretty much any subject that interests you.
Online tutor - Best suited for qualified teachers, this option allows you to work one-on-one with students via Skype in a subject of your choice.
Translator or transcriptionist - There are many websites that will hire you to listen to audio files and transcribe or translate them. Most of these sites require you to pass a language test before beginning though.
Voice over talent - Have  a nice voice? Approach advertising companies for voice over jobs. Keep in mind that you will need recording equipment and a quiet place to work.
Virtual assistant - Help clients book flights, capture data or diarize their events. This job has endless opportunities for learning and growing your client base. Its also one of the most popular jobs so be prepared for competition when starting out.
Many nomads rely on sites like Fiverr and Upwork to find freelance gigs, however this strategy can be risky as you have no work security and competition can sometimes be quite stiff.
If you already have a typical 9-5 job and coped well during the pandemic with working remotely, it may pay you to chat to your employer and renegotiate your contract to allow you to continue remotely on a permanent basis. This is will give you job security and the chance to travel.