The Nomad Base Live Convention is coming to Cape Town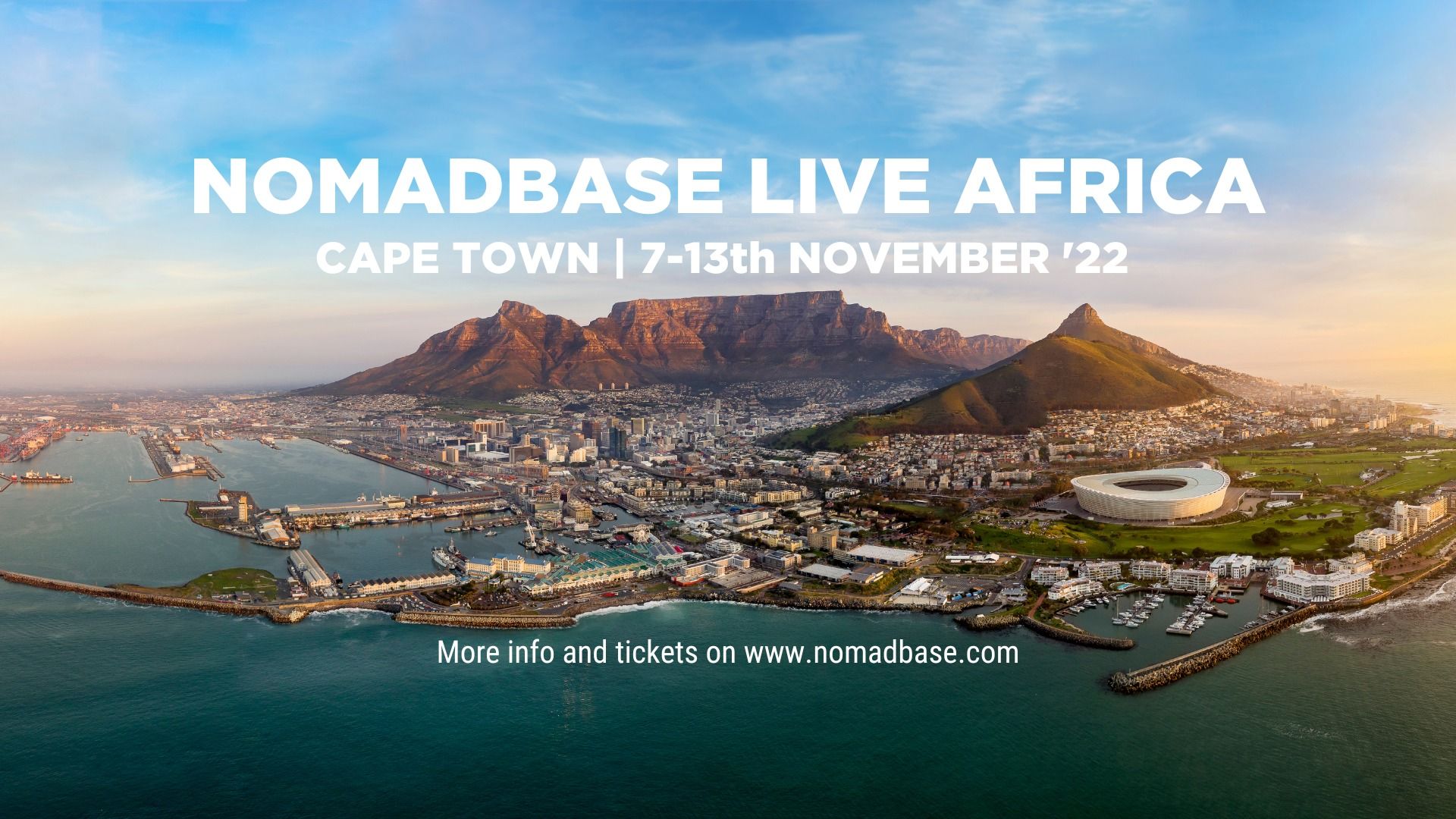 Are you a digital nomad currently in or thinking of going to Cape Town within the next few weeks? You've chosen the perfect time! Not only is the weather spectacular this time of year but there is also a huge digital nomad convention being held in November.
The Nomad Base Live convention will be held between the 7th and the 13th of November and promises to be jam packed with activities such as work shops, excursions, parties, and even a talent show.
The convention will be held in a 4 star luxury hotel very close to the beach with special rates offered to convention attendees.
Ticket prices:
Active Nomadbase Pro members get a special price of €229 while non members can still attend for a fee of €399.
Get a free ticket to Nomadbase Live Africa when you sign up for the yearly Nomadbase membership for €290
What is Nomadbase.com?
"Join our private online community including member location map skill directory and a global community chat with business, travel and location channels.
Immediate access to all Nomadbase Academy content. Learn the best tools and tactics from nomads that have been running their online business while traveling for many years.
Weekly community program with travel meet-ups, networking and interactive talks that help you to connect and learn from other nomads.
Weekly members newsletter with the latest community updates for our events, chapters and travel plans and business opportunities for members.
Monthly mastermind sessions that help you start and grow your business faster and connect and learn from other members of the community.
Get exclusive access to super early bird tickets where you can save even more and join before anyone else."
Have a look at www.nomadbase.com for more information on this event as well as upcoming conventions in other countries.